DeskScapes allows you to apply animated wallpapers (called "Dreams") to your Windows 7, 8 or 10 desktop.
Dreams use your computers video card to display the animated wallpaper, reducing the CPU usage of your computer.
First of all, you need to download the DeskScapes software. The app has a free 30-day trial and costs just $7.99.
Having 30 days to try this app is more than enough for you to decide if you want to justify the $8 price tag.
So first download the software from DeskScapes page: Download it
Install the software as you always do and choose the 30 days' free trial.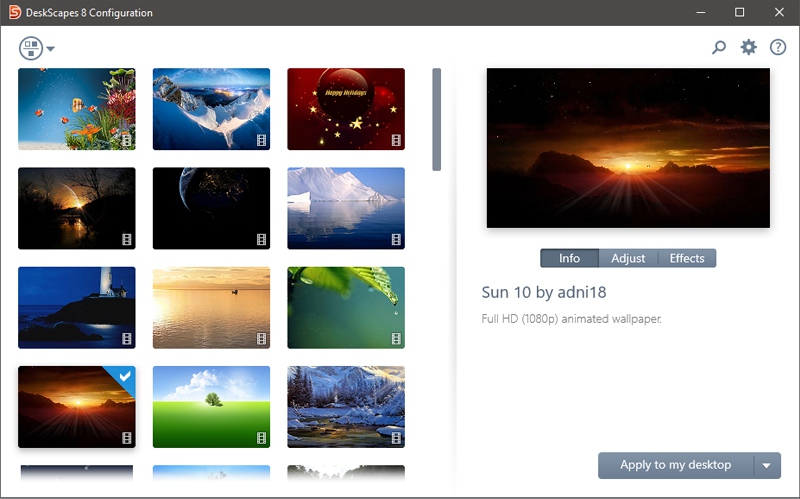 Now that you have installed it, simply open it from Start menu and from there you can choose
some pre-set animations and some defaults effects too or simply just double click on a .dream file,
that you have downloaded from here or any other source, and it will automatically apply to your desktop.
DeskScapes is running rather well on a PC, and have no issues or complaints.








RainWallpaper
RainWallpaper is a free new software and is apparently optimized for Windows 10.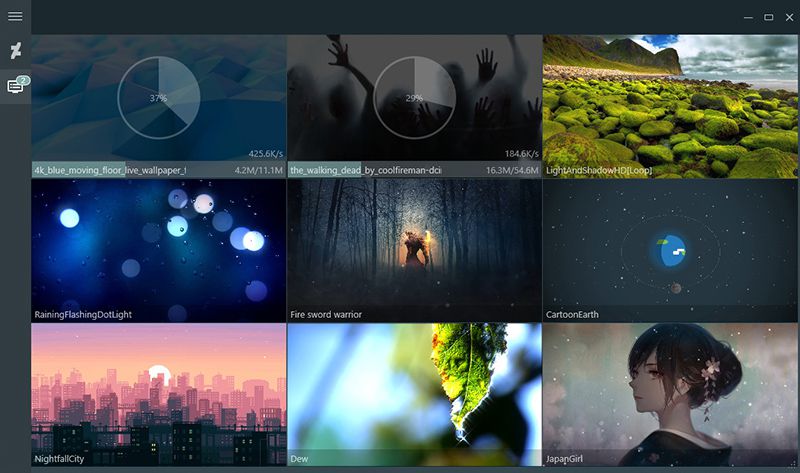 RainWallpaper is non-intrusive application since it loaded quietly in the background
and doesn't interfere with your daily computer work.
The user interface displays all the animated wallpapers in a thumbnail format.
Most of the settings can be controlled from the System Tray.
For instance, users can select a new wallpaper to display,
open the settings and mute or pause wallpapers from system tray.
For advanced options, it is better to make use of the main RainWallpaper interface.
You can download the free software from the following link:  LINK.